Archives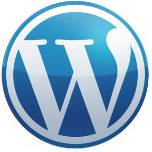 To Blog or Not To Blog?
I haven't done a search search but this is a question A LOT of companies and individuals have been asking of the past decade or so. This is followed up with, "Do I/we have the time?" or "If it is not updated or relevant, will it hurt my brand?" "Will having another online outlet weaken my online efforts to maximize my marketing punch?" These are all good questions, the one you need to ask is; "Is it worth it?" The answer to that is a resounding YES and it is no coincidence that corporate blogging is on the rise.

Getting Closer To Your Customers
Participating in a blog allows your customers to get a more intimate relationship with your brand because they are getting a personality to connect with. Research has shown that an emotional attachment is one of the primary reasons for maintaining and expanding existing business relationships. We are not saying you need to share family photos or personal health issues to make that connection either. Simply share deeper thoughts on directions, decisions and insight into your company and/or brand. Everyone likes to be an insider.

Can't Be Easier
There are tools out there, such as WordPress , that make setting up a blog on any existing website a breeze. Within minutes you can be sharing your thoughts and ideas with your soon to be adoring public. Don't let the vast array of choices keep you from getting your message out. In addition, blogs make an easy platform for connecting and communicating via social marketing channels. More on that in a later post!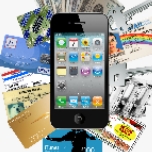 Mobile Wallets—Peek into the Future
Make that the near future. Mobile payment technology is making huge inroads into the consumer marketplace and it is expect to explode even more as more and more users get comfortable with the security and applications making their way into their smartphones. Starbucks has taken the trend head on and are seeing greater usage than they could have expected.

Can't Just Phone It In
Although getting rid of your credit cards for a mobile app is not going to happen overnight, you can expect to see more and more users adding that payment method to their purchase behavior very soon. Companies that are serious about integrating this technology into their purchase cycle need to get started now. Those that are slow to act may get left holding the bag.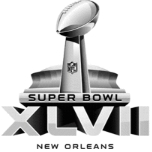 How Effective Were the Super Bowl Ads?
Forbes and Peter Daboll of Ace Metrics have done analysis after the last few Super Bowls to provide a quick glimpse of the winners and losers of advertising competition. Using research that touches a cross section of US demographics, They have come up with the top 10 and lowest 10 ads for the night. It is an interesting read and doesn't always turn out how you might expect.

The findings provides some insight into the minds of consumers. Key takeaways; Animals continue to work--The success of the Budweiser and Doritos ads reinforce that adage(along with babies), Longer ads are a challenge to different demographics, younger viewers just don't have the patience, and Social Media integration isn't quite ready to compete with the big boys. The experiment was tried and didn't work according to viewers.